Basic element of our system of modular floating structures, our Ecosystem cube is produced in France and designed for all uses.
Its unique design on the market (base on studs, three-point locking, male/female assembly), its rigorous and qualitative manufacturing by blow molding of high-end plastic material (specially selected for its mechanical qualities and durability), its quality control systematic and its tracing, give our achievements a resistance, rigidity and stability unequaled to date.
Designed to adapt to all situations, it can be used both at sea in the harshest applications* and on lakes or rivers, in ports or on any artificial body of water, covered or not. Its small size and its great buoyancy make it possible to envisage very diverse applications, with infinite variants of shapes.
It has been designed to allow temporary or permanent use, optimized in terms of overall cost, speed and ease of execution, modularity necessary for adaptation as needed, while offering maximum security, stability and unequaled comfort of use.
Many tests have been carried out for crowd movements on a 15m x 15m base and they have proven to be very surprising. More than 300 people moved at the same time and in the same direction. At no time did the structure experience upwelling or collapse on one side.
Opt for the safety of your users and for a sustainable purchase by choosing our solution, a pioneer in floating pontoons for the general public and professionals.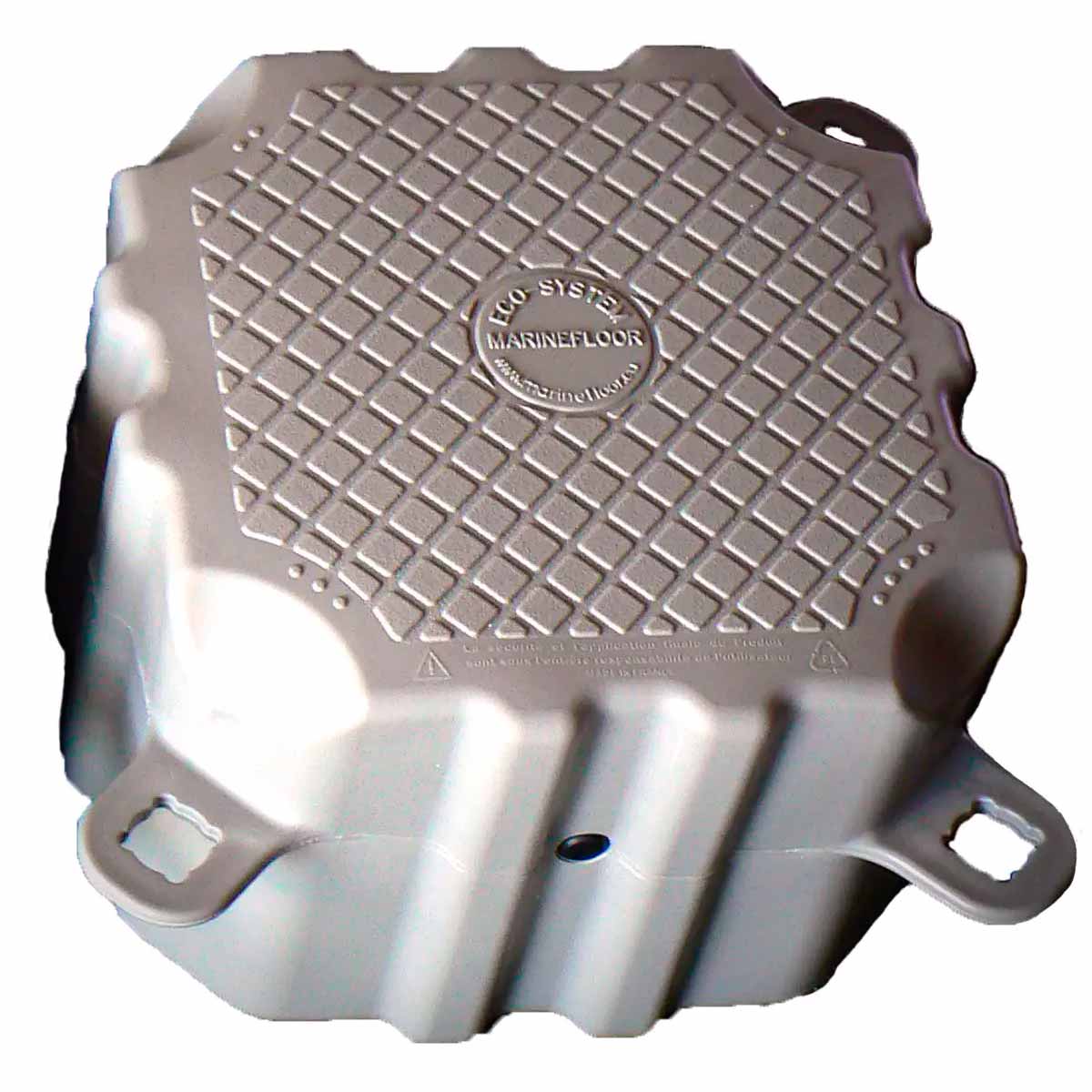 Outstanding buoyancy of 360 Kg/m² offering the possibility of floating any type of object, vehicle, crowd….

Lightweight (6.5 kg), handling and assembly are easy.

Superior quality 7 mm HDPE plastic, UV resistant, inert and 100% recyclable.
Blow molding.


Patented male/female interlocking system guaranteeing an assembly of remarkable stability.

100% French development and manufacturing

Control of the tightness and manufacture of each cube on leaving the factory.

Pull-out resistance of 2 tonnes per attachment point.

Structured surface for a durable non-slip effect
* a field study will be carried out in case of doubt on the compatibility of the conditions with the expected use.
 "We have been carrying out the craziest projects with our EcoSystem cube for more than 10 years. We have floated cars, diggers, moored the most beautiful racing boats and old rigs…we have also floated football pitches, outdoor cinemas…we have helped to cross many waterways for various events, disembarked passengers from the largest cruise ships in the world, equipped rental companies, clubs and marinas… And you, what is your project? »
Dimensions: 50 cm x 50 cm x 40 cm (4 cubes = 1 m²)
Weight: 6.5 kg/piece (26 kg/m²)
Buoyancy: 90 kg/piece (360 kg/m²)
Resistance to pulling out the lugs: up to 2 tons each
Manufactured in specific HDPE, molded by extrusion-blow molding
Density: 948 kg/m3 (ISO 1183 test)
High mechanical resistance (shocks and environmental impacts)
Anti-UV & antistatic treatment
Fire retardant and frost resistance
Possibility of custom color and/or personalized logo, from 1000 ex.
Inert plastic material, without environmental impact on the installation environment
Security
From a passive point of view, the ball-and-socket mounting system allows for better load distribution and avoids the pendulum effect. Their surface is perfectly flat and non-slip (really effective microbead system).
From an active point of view, we offer additional accessories to enhance user safety: stainless steel ladders, guardrails, lifebuoys, anchors and mooring lines, sand screws, etc.
Resistance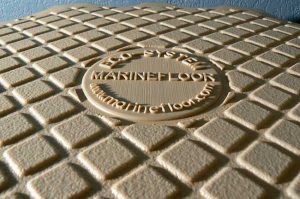 Marinefloor EcoSystem cubes are made by extrusion blow molding, in high density polyethylene (non-breakable material). The material thickness of 7 mm gives them significant mechanical strength, and resistance to tearing on the attachment points of the order of 2 tons per point. The shocks undergone by the structure are distributed between all the cubes and are totally damped.
Reliability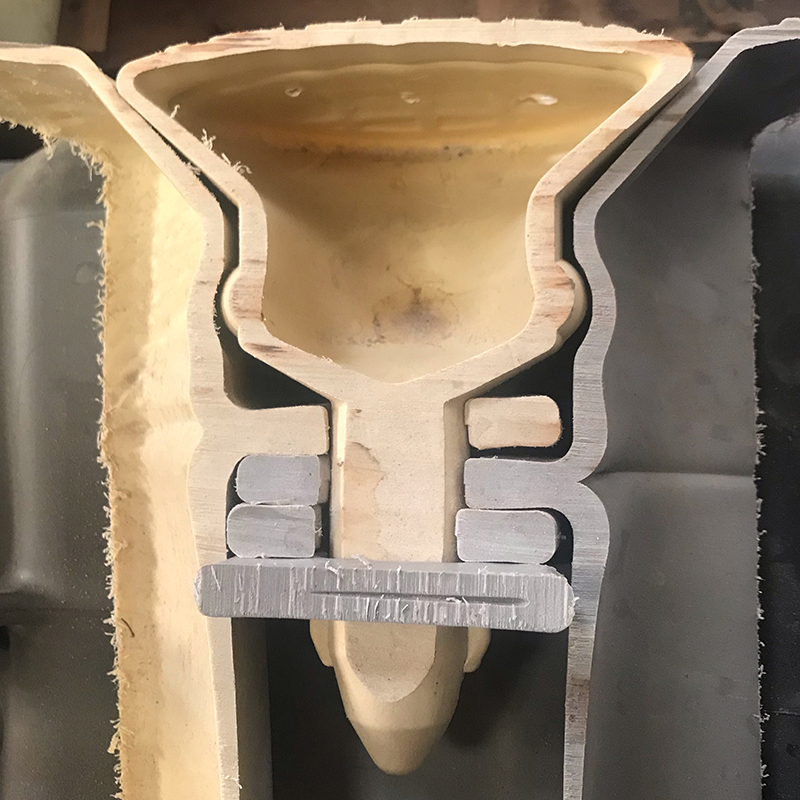 The assembly by superposition of the rings (ears) located at each corner of the cubes and the locking at 3 points give the structures a reliability compatible with use in the open sea, in difficult conditions, for an opening to the public …
The tightness and manufacturing quality are tested at the factory for each part.
Exceptional buoyancy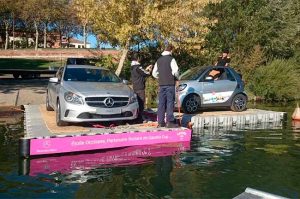 The Marinefloor EcoSystem cubes have a buoyancy of 360 Kg per M2 (90 Kg of thrust per cube), which can be doubled in a double layer assembly (technique used for industrial applications and public works with machines). This remarkable buoyancy and greater than the weight of a crowd of high density (2 people per m2) and makes it possible to envisage floating almost everything, from the excavator to the helicopter.
Ecologic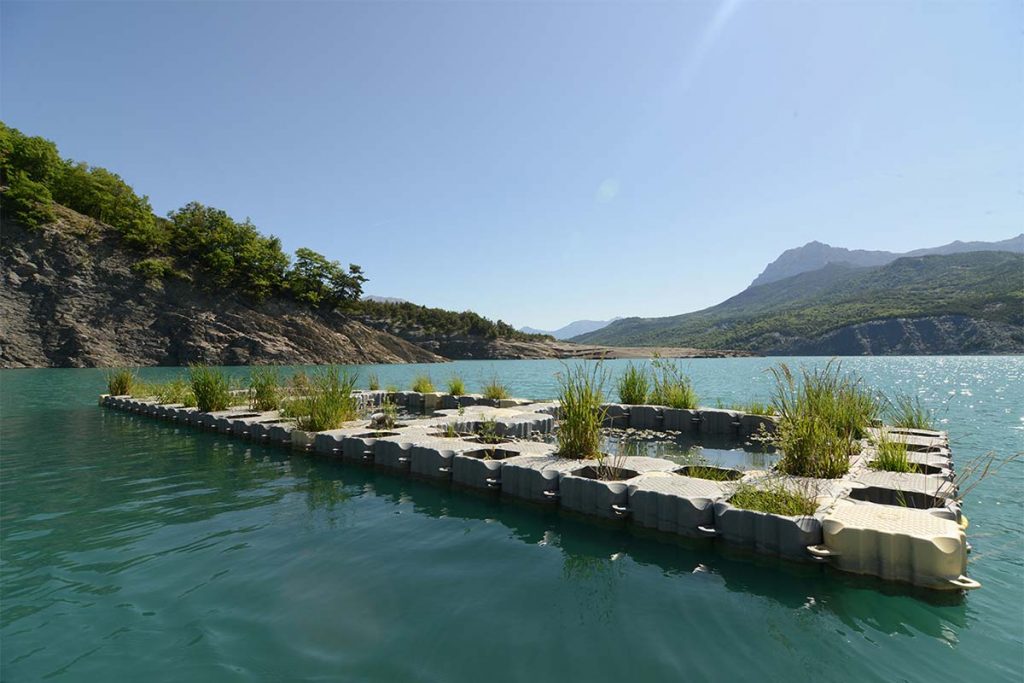 The EcoSystem cube is fully recyclable, respects the environment, does not cause any inconvenience to the sites. The HDPE plastic used is completely inert in water and therefore does not impact the installation environment. Our products are often used for temporary use on protected, natural or historical sites, or for longer-term ecological projects (artificial vegetated islands for nursery, for example).
We recycle them at the end of their life to soon reuse their material.
10 years warranty
 As a guarantee of our production quality, we guarantee our cubes for 10 years, under normal conditions of use and maintenance.

Dimensional adaptability
With a metric base format where each cube has a side of 50 cm, the Marinefloor® system allows perfect adaptation to the installation site and to the expressed need, reinforced by the ability to create non-linear assemblies
To go further, we sometimes rework certain cubes to create, for example, access ramps or existing pile inclusions..

Built to last
Our products (excluding accessories and fittings) are entirely made of very high quality polyethylene, 100% recyclable, specially chosen for its physico-chemical qualities. No element sensitive to corrosion or in motion degrades these faculties of durability.
Non-messy (partly emerged), shockproof and anti-UV, the elements of the system are designed to be forgotten, even in the most difficult conditions (a seasonal structural check is of course recommended).

Stability
Our cubes are equipped with patented male/female profiles allowing slotted interlocking, which gives the floating structure excellent stability while maintaining the flexibility necessary to absorb waves and chop. The cubes are impacted one by one and the whole undulates according to the movements of the water. The pontoon or platform created is thus unsinkable.
Optimum stability is achieved from a width of only 1.5 meters, or 3 cubes wide.

Modularity / Extensibility
Thanks to a simple assembly technique without tools, it is easy to modify or extend a structure. The system exists for that!
We always remain in support of our customers to accompany them if necessary, even dispatch a team to make the modifications.

Easy to install
By their design and the quality of their manufacture, the EcoSystem cubes are installed quickly, most often without machinery. Light (6.5 kg per cube), their handling is easy. Almost no tools are needed, it's a construction game for adults! The speed of implementation then becomes an asset for construction sites in events and construction while optimizing cost control…
The speed of implementation then becomes an asset for construction sites in events and construction while optimizing cost control…

Made in France
Marinefloor has always worked to ensure that the production of its cubes is totally French, for several reasons: ethics, industrial consistency, support for employment, quality and its direct control, responsiveness through proximity, less ecological impact by limiting international freight which generates CO² emissions.
The selection of accessory suppliers who are also 100% French (fittings, chain, ropes, etc.) further reinforces this commitment.