Our modular floating docks (also called boat bases, drive-on dock, floating ber or even boat-lift) are the ideal solution to keep a boat dry and ready for use while offering easy and safe boarding / disembarking.
The maneuver is easy and can be done alone thanks to the propulsion of the engine. The boat will hardly require any careening, crane operation or use of antifouling, which is harmful to the environment.
Its modularity (inherited from our EcoSystem concept) offers adaptation to all sizes and weights of boats, both in length and width, while remaining scalable in the event of a change of boat or jetski.
Simple and effective, our solution has no mechanical or metallic parts and does not require any particular maintenance (apart from periodic checks as described in the user manual) or power supply.
Designed for most outboard or SailDrive boats and for the latest generation jetskis, this floating dock can be integrated into a cube structure, be equipped with an access pontoon, be coupled to other boat bases (rental bases), …
Depending on the need, they can be equipped, like all our solutions, with comfort and safety accessories: Guardrail, gangway, ladder, mooring rings, fenders, buoy box, etc.
Please note, this product is not available for rental.
Designed for semi-rigid or rigid boats with an Outboard or SailDrive engine, between 4 to 10 meters in length and weighing up to 4.5 tonnes. Compatible with all brands*

Designed for latest generation jet skis (manual descent)

Modular and expandable system

Adapts to the dimensions of the boat and your berth

Solution without risk of corrosion and without the need for maintenance

French manufacturing guaranteed for 5 years (10 years for EcoSystem cubes only)
*Subject to validation by our technical team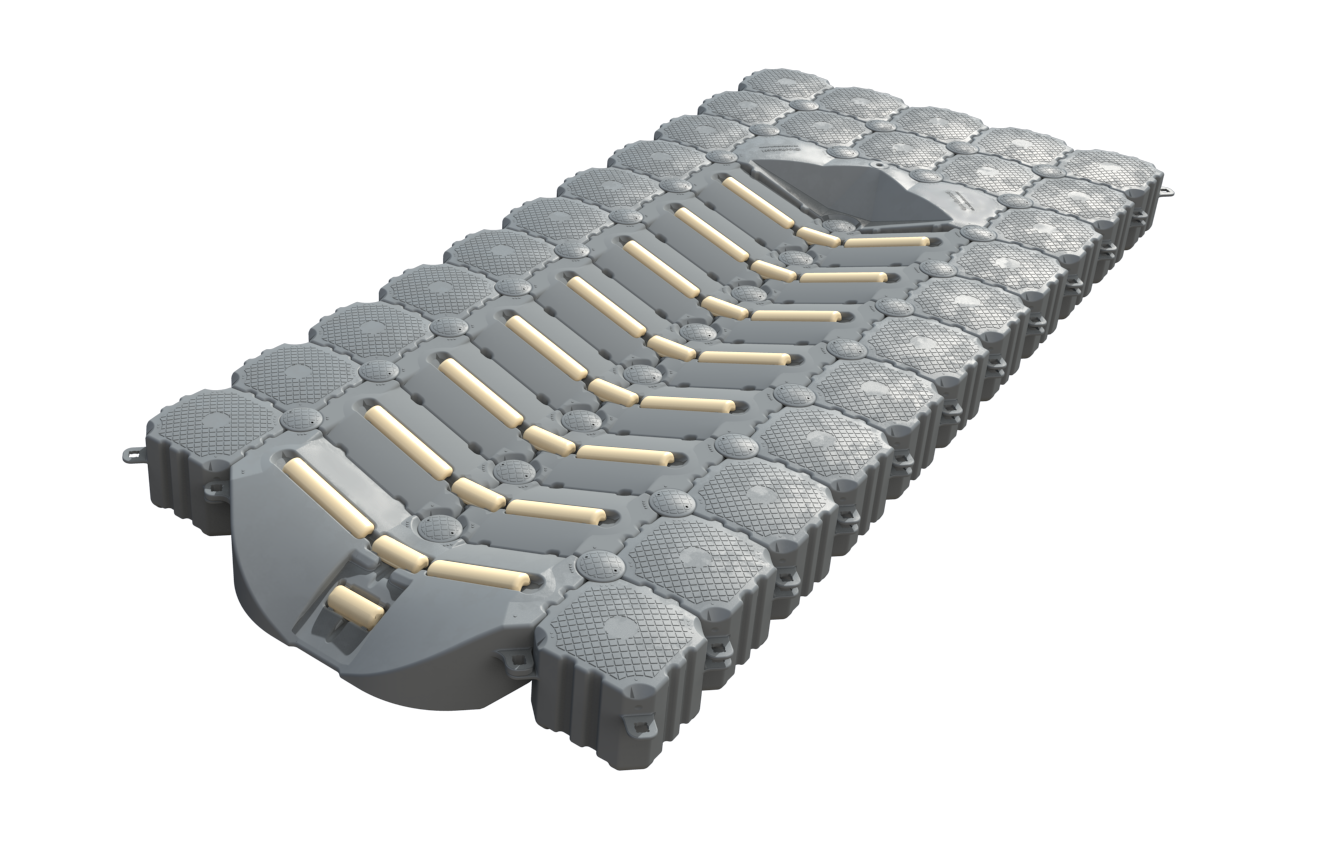 "Consisting of elements connected by "nails" joints, the structure adapts to the shape of your boat by a progressive thrust. Maneuvering is easy, thanks to the propulsion of the engine. Once out of the water, simply wind up the propeller and moor the boat. To launch, lower the propeller, engage reverse gear and the articulated structure lowers the boat gently. »