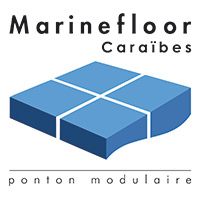 France, Caraïbes

Christophe GANTELET has been active in Martinique since 1984.
Local entrepreneur in several sectors, it was in 2007 that he decided, after meeting Laurent Dubois, to set up a structure to develop the modular floating pontoons market in the Caribbean. MARINEFLOOR CARAIBES was born.
A pioneer of the partners of MARINEFLOOR EUROPE, the Caribbean market has been developing ever since, with many boat and jet bases, floating pontoons, a permanent stock on the island, …
Do not hesitate to contact him for any project in this geographic area, whether to buy or rent.
An advise ? A quote ?
Get in direct contact with the partner in your geographical area.
You can also contact us and we will put you in touch. In the absence of a local partner, we will directly support your request.
Interested in joining us

?
Contact us to discuss and assess the feasibility of a partnership.
We are always on the lookout for established and trusted players to develop the unlimited use of our floating pontoons, present our products, install them, maintain them… Write to us!