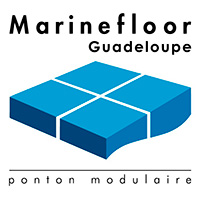 France – Outre-mer
Guadeloupe

Christophe PAPILLON created the Techni Dom company 20 years ago.
Man of innovation, he will develop in Guadeloupe a company focused on High Tech and IT, specializing in fittings, …
In 2008, he integrated the Canadian products of Palmex International in Guadeloupe, for the development and decoration of beach establishments.
His quality work has led Christophe Gantelet, who has already created Marinefloor Caraibes, to support him in the development of the modular floating pontoons market in Guadeloupe, certain of the potential.
Christophe PAPILLON joined our family of partners in 2017.
For any basic boat, pontoon, gangway, diving board … or for any event or technical project, do not hesitate to get in touch with him to solve your need for a floating surface.
An advise ? A quote ?
Get in direct contact with the partner in your geographical area.
You can also contact us and we will put you in touch. In the absence of a local partner, we will directly support your request.
Interested in joining us

?
Contact us to discuss and assess the feasibility of a partnership.
We are always on the lookout for established and trusted players to develop the unlimited use of our floating pontoons, present our products, install them, maintain them… Write to us!