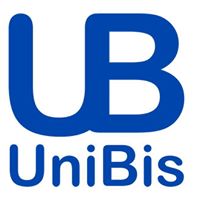 Espagne

Santos, founder of Unibis, is an early MarineFloor partner for Spain.
Specialist in modular floating pontoons, they have been deploying our solutions on the Iberian Peninsula for several years now.
We owe him several major achievements, in parallel with technical, construction and port facilities (boat and jetskis bases, work platforms, etc.) such as:
The 250-meter footbridge of the Contraband Festival
Floating docks in many localities, including the Alicante Nautical Fair
A cinema on the water in Alicante
Both technicians and installers, UNIBIS will offer you our floating solutions for sale and rental, with a turnkey service: technical study, supply, installation and anchoring, management during your event, dismantling …
Do not hesitate to contact him for any need floating on Spanish territory.
An advise ? A quote ?
Get in direct contact with the partner in your geographical area.
You can also contact us and we will put you in touch. In the absence of a local partner, we will directly support your request.
Interested in joining us

?
Contact us to discuss and assess the feasibility of a partnership.
We are always on the lookout for established and trusted players to develop the unlimited use of our floating pontoons, present our products, install them, maintain them… Write to us!