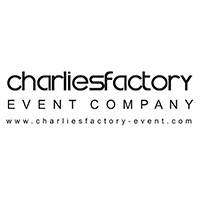 Belgium

With 15 years of experience abroad in the field of decoration and events, Bertrand Loute created Charlie's Factory in 2010 in Namur.
It offers the rental and sale of modular Marinefloor floating pontoons and specializes in the organization of sporting or cultural events.
Since 2011, Charlie's Factory has not stopped innovating and undertaking: Happy Summer Festival, floating stages, gourmet meals on the water, product launches, world rounds of Stand Up Paddle,… association with the takeover of the Port of Plaisance de Namur, creation of Charlie's Capitainerie, a floating leisure center unique in Belgium, Cross the River and Sports on the River, the first floating multi-sports ground in Europe….
Bertrand is at your disposal for any study or estimate of a floating structure in Belgium, for rent or for sale, with a turnkey service and an overflowing imagination to make your events just incredible.
An advise ? A quote ?
Get in direct contact with the partner in your geographical area.
You can also contact us and we will put you in touch. In the absence of a local partner, we will directly support your request.
Interested in joining us

?
Contact us to discuss and assess the feasibility of a partnership.
We are always on the lookout for established and trusted players to develop the unlimited use of our floating pontoons, present our products, install them, maintain them… Write to us!